COSMIN NICOLAE
---
Incursions into sound, text and image.
Abstractions, revelations, dissections.
Music, language, cinema, fiction, futures, memory.
Rhythm, texture, nuance.
Change, change, change.

Time feels warped and weird in a psychedelic way — that's because it is. The present is a culmination of accelerated sign production. Society has simulated itself, a model built to represent the model. It's a scale model, the map of no territory, sold to us, its loyal customers, for a discounted price. It's also a discounted experience. It's the sales version, the one that works just long enough for the Company to cash out. We bought the projection, not the real thing. The Power Point presentation instead of the actual product.


---
THERE IS MORE ︎




We don't share the same time, we don't even share the same illusion of time. We belong to societies thrust in a blender of symbols, signs, languages and gestures that need to be the same, but aren't necessarily the same. The language we use to communicate might have the same grammar, but differs in syntax and meaning.



Cosmin Nicolae



︎︎︎
anti-disciplinary

artist working with image, sound, text to produce works of intimate reflection at the intersection of autoethnography, psychogeography and possible futures.

︎︎︎ Writer and director with a restless enthusiasm to discover new worlds of creativity and expression.

Composer for theater, film and commercial.

Currently developing my first feature film as writer-director.

Consulting and creating for web3 initiatives and exploring possible futures.

︎︎︎ born in Romania, based in Berlin.

︎ A meandering trajectory from writing for bizarro mock-reality TV shows in the 2000s followed by a full-fledged electronic music career culminating in a pivot to screenwriting - I am a restless observer with a passion to engage in raw conversations across media. Having released a slew of recordings and toured the globe as an electronic music producer for more than a decade, I am expanding on my practice to include forays into filmmaking and exploring the nexus of theater, dance and ethnography. The aim is to cultivate a novel vocabulary that eludes linguistic barriers by drawing from multiple cultural potentials to tap into a primordial source of exuberant expression.

︎︎︎ I'm searching for meaningful connections and collaborations in the realm of music for film, installations, dance, performances, theatre, talks and flânerie. All things art, avant-garde pioneers, anthropology, ethno-musicology, cinema and beyond.

︎ let's explore the liminal, the prehistorical, the microscopic, the delusional, the utopian.

︎ ︎ ︎ ︎ ︎ ︎

YZY GAP Engineered by Balenciaga
Composed and sound designed a sound world for the YZY Gap Engineered by Balenciaga roll-out experience. It includes an installation at the Times Square flag ship in NYC, as well as three shock-drop events where armoured vans brought the collection to previously undisclosed locations in Miami, Chicago and LA. It was incredibly exciting to work with the teams behind this vision and watching it come to life.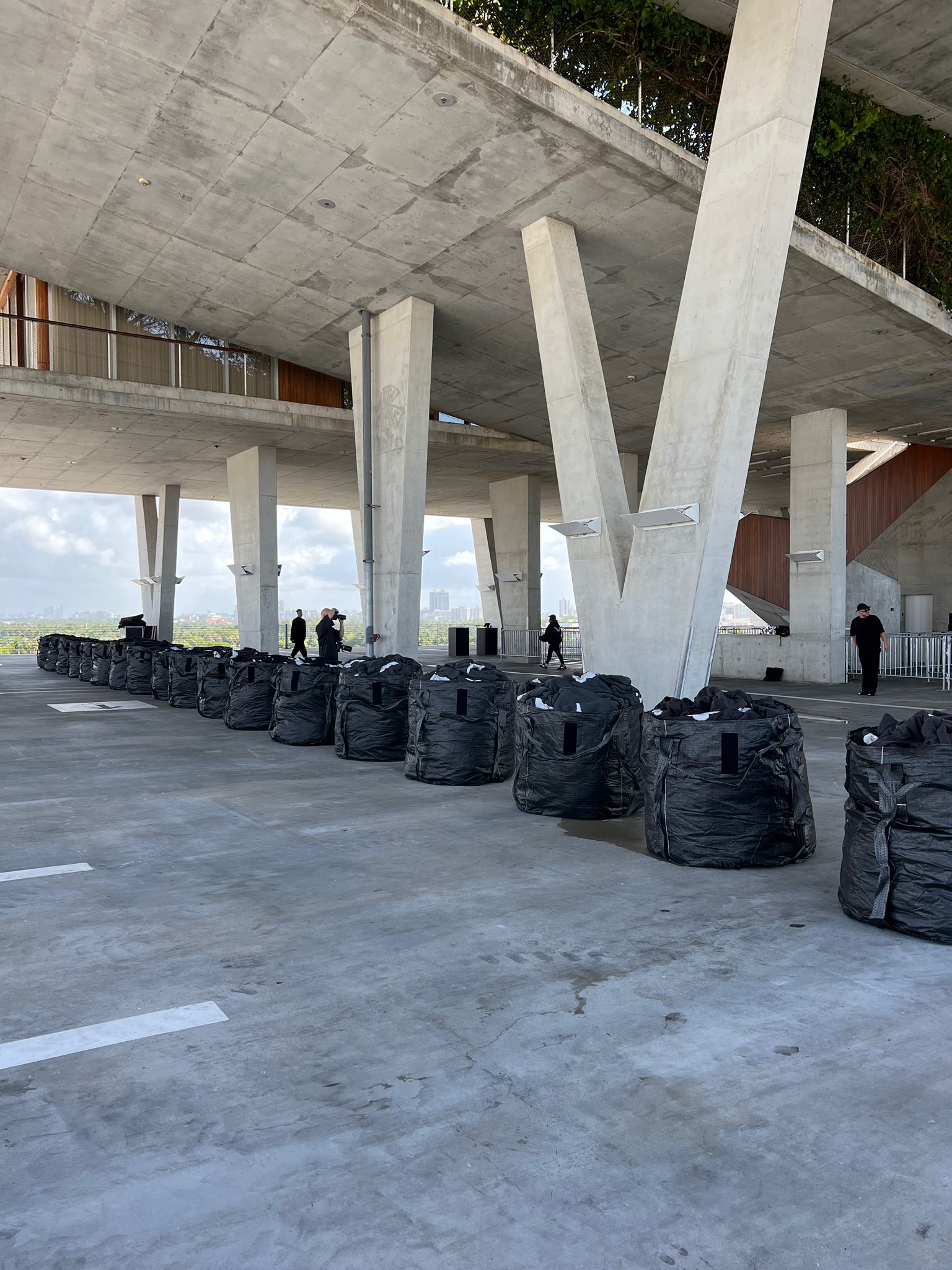 MUSIC FOR EDIPO RE/ OEDIPUS REX
DIR. ROBERT CARSEN
TEATRO GRECO DI SIRACUSA
2022

Dramaturgy | Ian Burton
Sets | Radu Boruzescu
Costumes | Luis F. Carvalho
Music | Cosmin Nicolae
Lightning Design | Robert Carsen, Giuseppe Di Iorio
Movements and Choreography | Marco Berriel
Assistant director | Stefano Simone Pintor